Less than a week after we announced the Grow Save Recipe button in Create, we're excited to share with you that WP Recipe Maker has added support with their latest version, 6.9.0.
You heard that right. Starting today, Mediavine publishers running WP Recipe Maker — Premium or Free — can easily add the ability for users to save recipes directly from their cards.
Key Takeaways
WP Recipe Maker now offers the Grow Save Recipe functionality.
The Save button can increase favorites by as much as 200%!
Capturing first-party data with Grow leads to more money across all devices and browsers, no matter where your traffic comes from, because first-party data is always more valuable to advertisers than third-party data.
Make sure you've enabled Grow in your Mediavine Dashboard before you add the Save button.
Place the button where it's likely to be interacted with most — like near the print button in your card.
If you're not using WP Recipe Maker or Create for your Most Valuable Content, encourage your plugin developer to reach out to us for documentation on how to enable a Save button of your own.
What is the Grow Save Recipe Button?
As many of you have heard us talk about at length, Grow is designed to create a value exchange between publishers and audiences.
By encouraging your readers to sign in to your website you can begin personalizing both content and ads for those logged-in readers.
Audiences receive a better on-site experience, while publishers mitigate potential revenue losses stemming from the end of third-party cookies (already extinct on iOS, and on their way out on Google).
One of the primary ways in which we currently encourage readers to log in is by favoriting your content. (Is that a word? You know what we mean.)
Now, you can add a save button directly inside your WPRM cards, giving readers a quick and easy way to save a favorite item directly from your Most Valuable Content.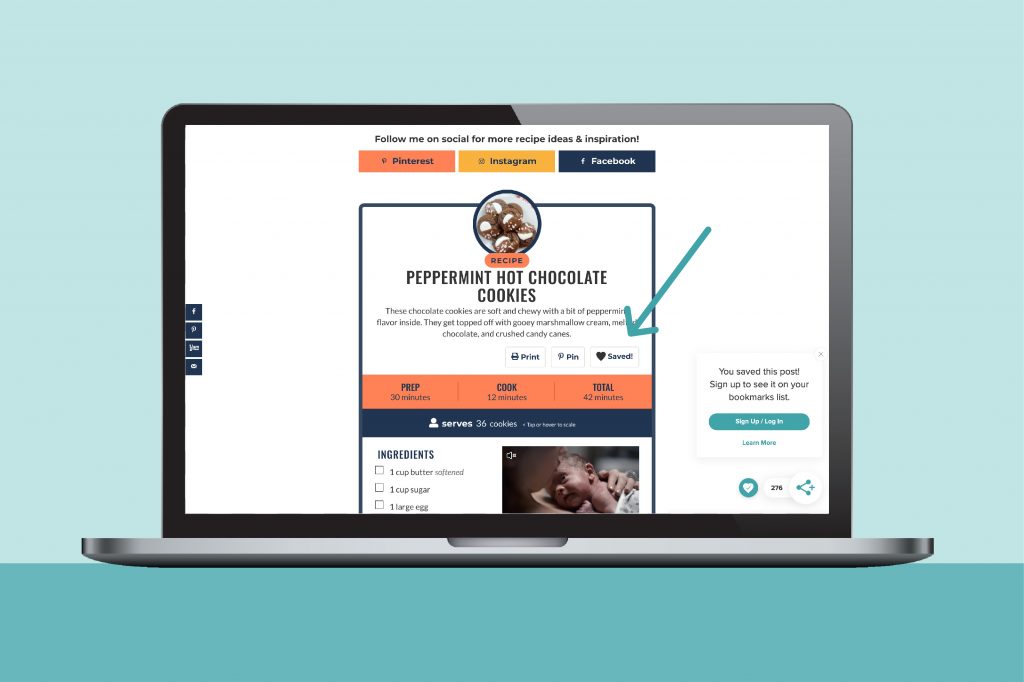 How Well Does the Grow Save Recipe Function Work?
Really well, actually!
While testing this on Create, our product team saw the Save Recipe button result in three times as many favorites on pages with recipes.
WPRM uses a templating system, so individual site results may vary. But with a well-placed button at the top of your card near the print feature, where we placed the button on Create, the potential is there.
As always, feel free to experiment on your own site to find out where you have the most success. You can use Google Analytics events to track your performance in this regard.
Publishers will also be able to track these favorites separately from the widget, by looking for the favorite_from_sdk event.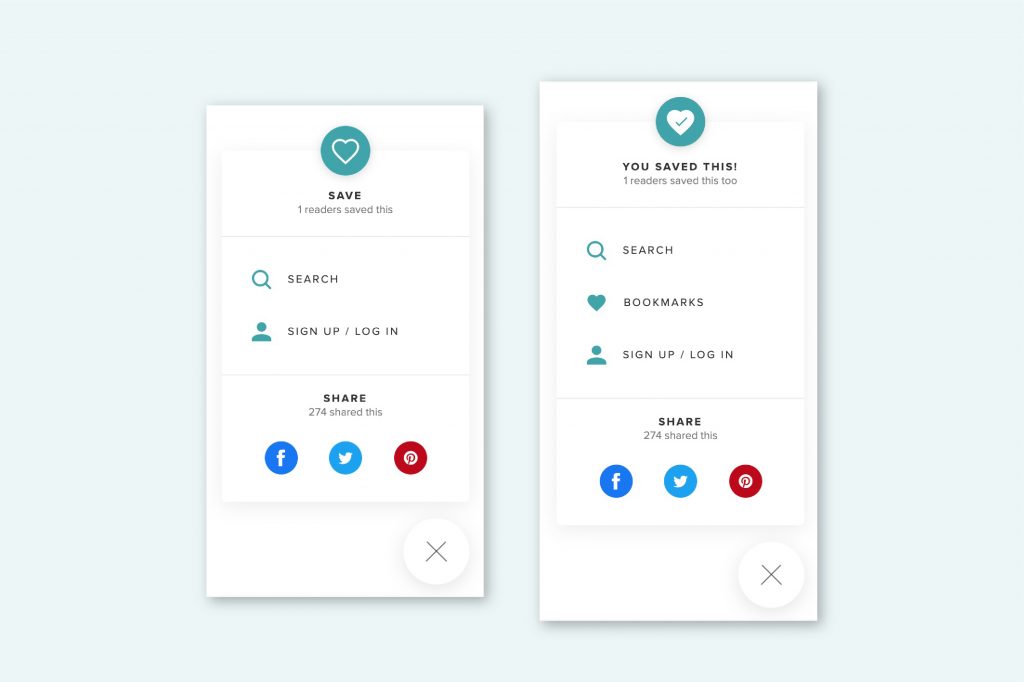 How Do You Enable Save Recipe in WPRM?
WPRM makes it incredibly easy for you to add the Grow Save Recipe button in their template system.
You simply add the "Recipe Grow" block and add a few customizations to match your template, then you're good to go!
Brecht of Bootstrapped Ventures made a video which shows a great example, including adding a heart icon and updating the text on save.
We recommend you watch this:
Warning: This button will not work unless you have Grow enabled, so make sure you first enable it in your Mediavine Dashboard.
What About Other Integrations?
We're hoping to see other recipe cards prioritize adding a Grow Save Recipe Button now that both Create and WRPM support it.
We encourage publishers running other cards to reach out to those plugin developers and have them work with us — they can contact our team by emailing grow.me@mediavine.com.
Meanwhile, our engineers are already working on another integration inside Mediavine's own Grow Social and Grow Social Pro. That new integration will be unveiled soon!
Grow will continue to add new features directly inside the product, as we did with Recommended Content and Search.
To truly become part of your website, however, it's going to require these integrations that work natively with your site.
We'd like to thank Brecht of Bootstrap Ventures, the founder and developer of WPRM, as well as the Mediavine publishers who are already adopting Grow, for their roles in pioneering this effort.
Together, one important step at a time, we're continuing to build the framework for a more open, private and secure web.