Hey friends! We're dropping in to announce two new power-packed enhancements for Grow that will drive further engagement with your audience. If you are new to the Grow community, you've joined us at the right time! Before we dive in, let's talk through a scenario that occurs quite often in the publisher community.
Imagine this: Your business has picked up, and suddenly you realize you don't have a system in place to collect emails from your readers. You immediately scramble to set up a lead capture form and turn to the internet for help.
You come across terms like ESP, workflows, CRM and automation. You spend days and maybe weeks researching ways to simplify and organize the process but instead get overwhelmed by the many options.
Dropping the ball in building a verified email list can have dire consequences not only for your business but also your readers. Here is where Grow makes a big impact.
As we've mentioned countless times, we are passionate about supporting you, the publisher, at every stage of your journey. With our continuous roll out of Subscribe features, Grow provides the perfect avenue for you to stay connected with your audience at every turn.
What's New?
First up, Subscribe has a new location! The Subscribe homepage is now located below the Grow Settings in the left navigation bar of the Grow Dashboard. With this move we are able to take advantage of the full width of your settings page to allow you more space to focus on building your form.
The latest user experience provides a new way to edit, clone and view individual subscribe forms. You can also disable seasonal forms — instead of deleting them — to save for later use.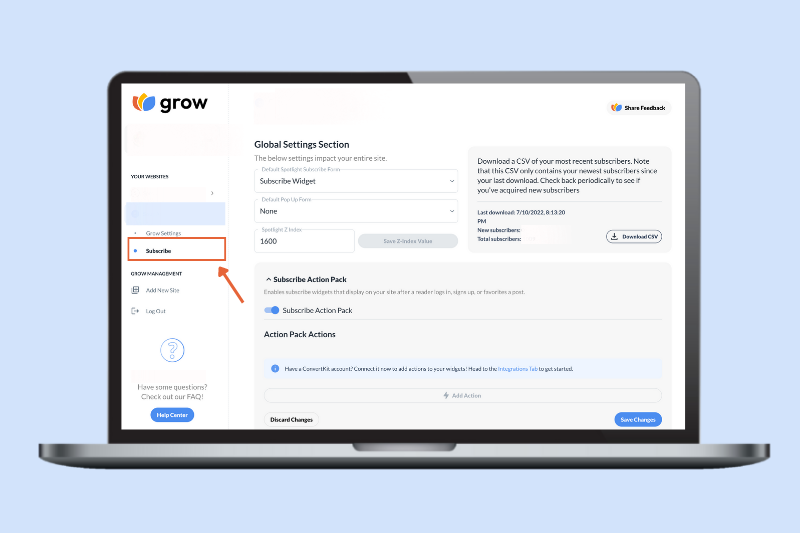 Subscribe Wizard
During the form creation process, you'll also notice our newly enhanced Subscribe Wizard.
Don't know where to kick-start the form creation process? Our Subscribe Wizard will guide you step by step through setting up each form. Please note: Your wizard experience will change based on your form selection.
And tossing in a little extra goodness, we've included an area for you to preview the form as you complete changes before it goes live on your site.
Pop Ups
Next up, calling all pro Pop Up users. We heard you loud and clear about optional pop-ups to grow your list and … WISH GRANTED.
Our Google-friendly Pop Ups go hand in hand with the next feature I will introduce. But before I get ahead of myself, let's spend more time talking about the advantages of using Pop Ups and what "Google-friendly" truly means.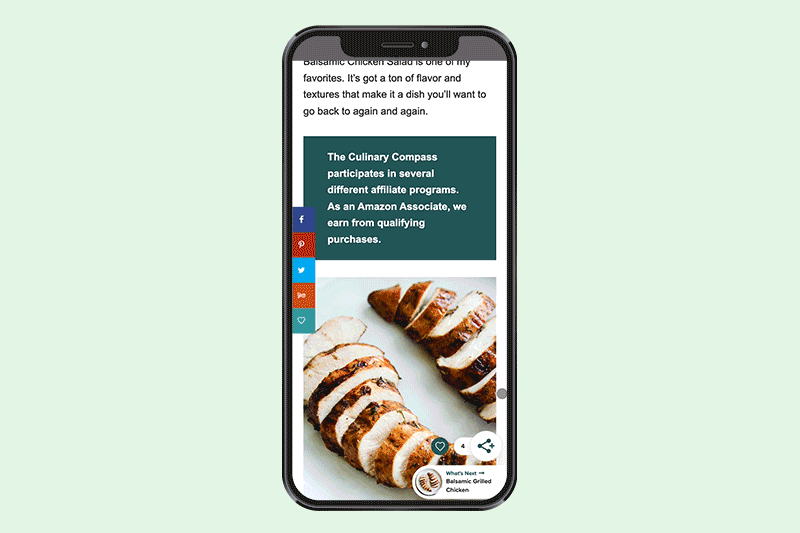 Pop Ups offer a few distinct advantages that explain why they're associated with a higher conversion rate:
They're highly visible.
Their design usually captures the visitor's attention and prolongs the time spent on your website (thus increasing your conversion rate).
In order for a pop-up to be classified as Google-friendly, it cannot display on mobile if the reader is coming from Google on the first pageview.
Grow handles this mobile-specific Google policy for you! If a reader comes to your site from Google search, the mobile pop-up will not display to the reader on their first pageview. If they happen to visit a second page on mobile, Grow is allowed to serve the pop-up at that time and will take care of that too.
Interested in getting started with Pop Ups? Click the link here and head to the Help Center.
Category Targeting
This next feature packs a big punch. Introducing, Category Targeting!
Category Targeting allows content creators to set subscribe forms to specific categories on their site. Choose your next adventure with a total of four subscribe forms: Pop Ups, Manual Placement, Click to Subscribe and Spotlight Subscribe.
Note: Click to Subscribe and Manual Placement form types are not available with Category Targeting as they can be placed anywhere on a publisher's website.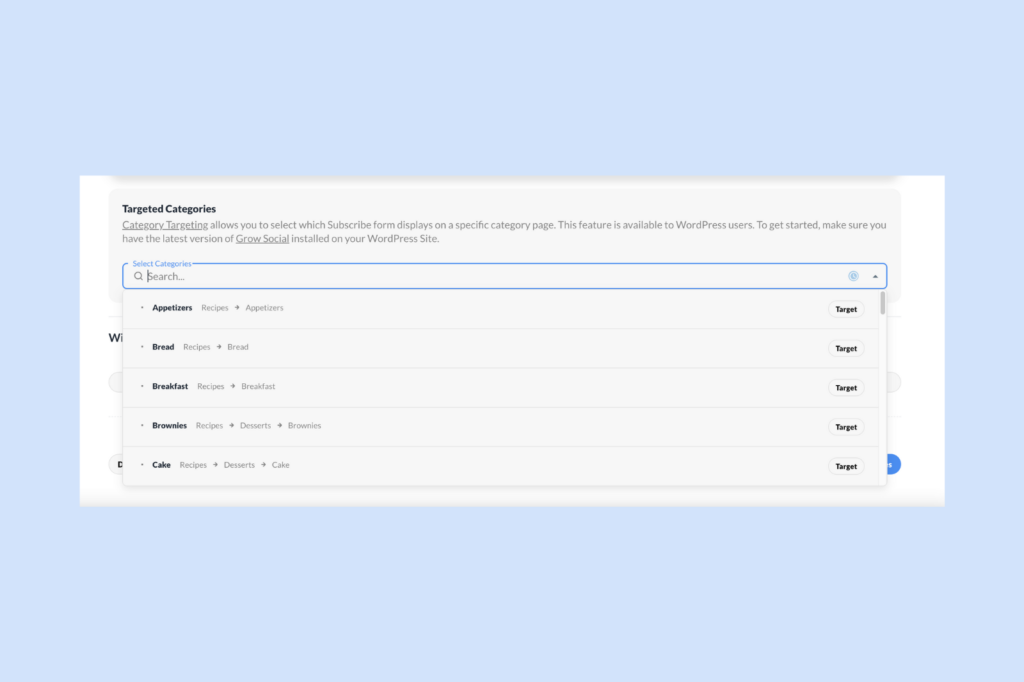 As a Grow user, you can configure as many widgets with the same form types as you want and target the same categories. In return, Grow will auto select one of the forms to render using AI.
In order to effectively run Category Targeting, your site needs to be on WordPress and running Grow Social to pull your site categories.
And before you ask, YES, our Google-friendly Pop Ups and Category Targeting features go hand in hand. Think of them as your two new best friends for Grow!
What's Next for Grow?
Our Grow team has been teasing a few features across conferences, and as always, I'm ready to unload. Here's a sneak peek of a few of my favorite features coming down the pipeline before the close of 2022.
Downloadables – offers a more cohesive way to add your opt-in incentives and digital downloads to your subscribe forms.
Auto Mailer – Don't have a newsletter? That's okay – this new feature allows you to build your subscriber list without the hassle of managing an email service provider. Automailer allows you to utilize Recommended Content as a path to get your readers funneled directly to your site – similar to an RSS feed.
Get Started With Grow Today!
Let's recap! There are tons of new features coming your way before the close of 2022. If you're like me and need a quick visual to recap all the great features we discussed today, no worries! I've provided links to our Help Center below that are packed with additional details on where to go and how to enable the various subscribe form types.
If you've gotten this far and are amazed by the awesome work our Product team continues to roll out with Grow but haven't created your FREE account, what are you waiting for? Click the link here to sign up today.
We're shaping the content creation industry one feature at a time, and we hope you stick around for the journey.
Thanks for stopping by! Until next time — your friendly neighborhood Product Marketing Manager 🕷