Well hello there friends! It's been a while but we are back with another amazing feature update. At this point, I think we are past the "get to know you stage" when it comes to Grow and can jump right into the exciting announcement.
Get ready for an all new way for your audience to search and manage their saved content with Grow.
Now, they can see your most popular content, dive into your archives, and when they find what they're looking for, easily add it to their Bookmarks with just one click.
Bridging the gap between you and your readers
As a content creator, one of your top goals is to create an amazing experience for your site visitors. But your readers are currently lost in the shuffle of all your amazing content and getting frustrated when trying to find something.
We're here to help!
Grow's enhanced Search will:
✓ Bring you more traffic, pageviews and time on site with relevant searches at the top of your results
✓ Make it easier for readers to discover what they're looking for by bundling related topics and showing them in the context of your content
✓ Encourage Bookmarks by making it easy for readers to save a post in one place and find it later on any device they choose to use
✓ Increase CTR — Grow is optimized to work with the latest technology on the web, which will make sure your article loads fast anywhere your readers are coming from
Our newly enhanced search experience is lightning fast and incorporates modern features with improved accuracy so you can more easily find what you're looking for across all your posts and pages, even on sites with thousands of posts.
Ready for next steps? Let's keep going. ⬇️
A refreshed Search Experience
You've asked and we've delivered NEW Search Experience enhancements just in time for the holidays. We've added some additional features to make searching for the perfect gift, recipe or project a little easier. But the absolute best part (quite frankly my favorite) of our enhancements? Well, let's just say we will get to that fairly soon. 😉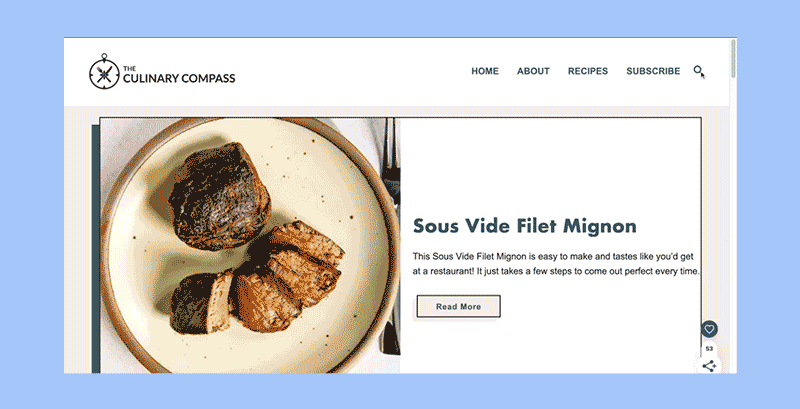 The new Search user interface gives you and your readers one-stop access to:
Bookmark from the Search homepage and search results (a double whammy!)
Explore content from the Search homepage that breaks out your posts into most popular, latest and recommended as well as highlights their Bookmarks and recently viewed pages.
Include the reader's Bookmarks in search results
And the best part?
Publishers can also have a featured category pinned on their homepage!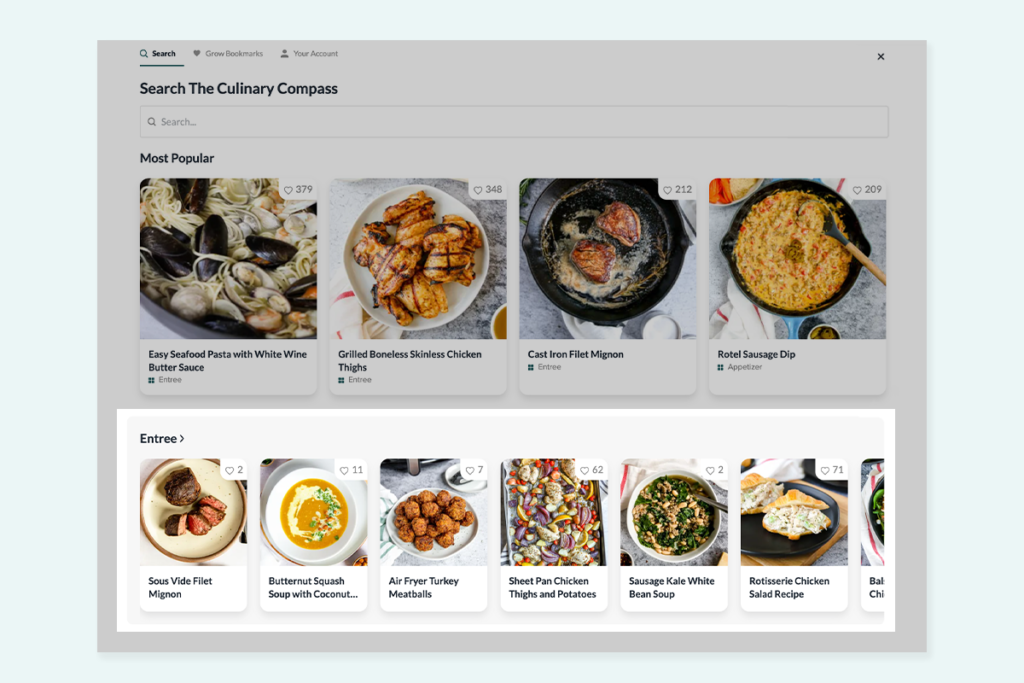 I'd say its a win-win for everyone — as the publisher you have full control to display your top rated category (e.g. highlight your seasonal content) to increase engagement on your site while your readers can discover new content from their favorite publishers and save it to a list for easy access later.
And that's just the start! 🤯
Ready to get started?
For anyone who knows me, they know I love a good recap, so let's get into it!
We're kicking off the holiday season with a major HIGH: an enhanced Search experience for you and your readers. Your readers now have the ability to locate their favorite articles within your site more quickly, and they'll have even more fun exploring new articles on your site.
Plus, we've made it easier to search, save, and review all of your Bookmarks in one fell swoop, without ever leaving their browser tab. Just another way we are working to always improve your Grow experience.
Our team's mission for Grow has always been to make audience engagement easier for our content creators, and that starts with you! Head to your Grow Publisher Portal to check out these new capabilities, and as always, let us know what you think so we can continue to make them even better. One day at a time, 365 days a year!
If you're looking for a bit more guidance before you get started, I have just the thing for you. Our amazing Support team never misses a beat when it comes to guiding our publishers. Use the Help Center links below to explore more details on how to enable the enhanced search experience for your site(s).
What is the New Search Experience
New Search Results Display Settings
If you're new here and are interested in learning more about how Grow is reimagining audience engagement for content creators, feel free to drop by one of our earlier articles ➡️ Getting Started with Grow: A Resource Guide for more details.
Thanks for stopping by and happy holidays from the Grow Team at Mediavine. Until next time — your friendly neighborhood Product Marketing Manager 🕷