Mediavine is always excited to tell publishers What's Next for Grow … literally in this case.
One of our most popular Recommended Content features, the Mobile Carousel, is getting a facelift – and a performance boost along with it.
I hope you're sitting down for this, because we're about to blow your mind with What's Next.
Introducing What's Next
What's Next is Grow's latest content recommendation widget, and does what its name implies, suggesting to readers what content they should check out next.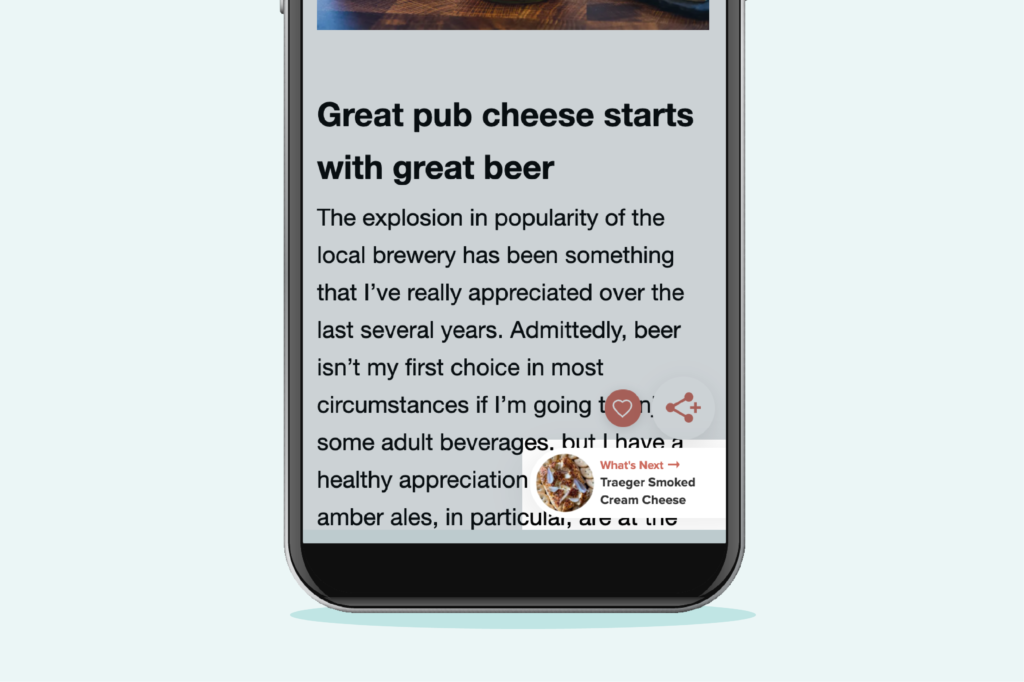 Using the same machine learning that powers our other content recommendation widgets, What's Next presents articles that readers are most likely to click on.
Better recommendations mean audiences engaging with more of your content per session, earning you valuable additional pageviews and extra ad impressions.
What's Next differs from the carousel, sidebar and inline units in that it presents a clean, single recommendation rather than offering a selection to choose from.
You might think that presenting fewer choices would hurt the performance of this widget, but it actually does the opposite (which is why we're rolling this out).
By presenting a single post, and doing so at the bottom of the screen where readers are looking for more content, we've seen a dramatic increase in clicks.
How dramatic? On average, readers were 70% more likely to click on articles from What's Next compared to the multiple options presented in the Mobile Carousel.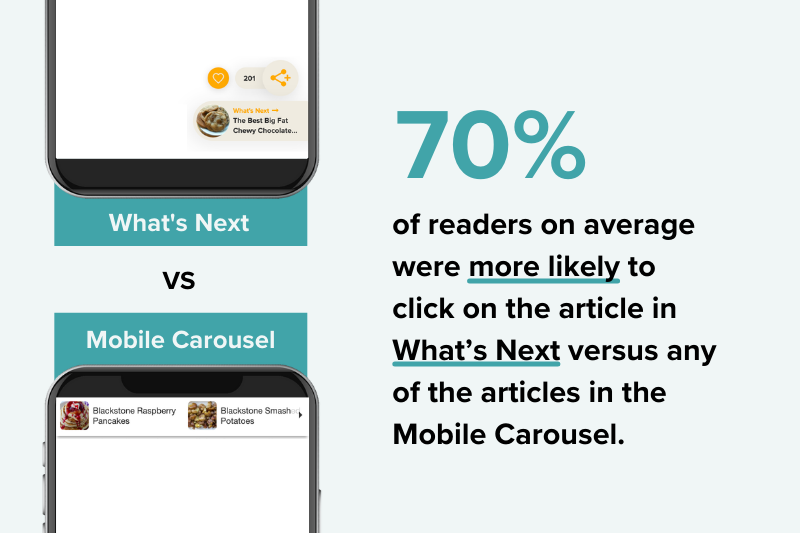 Incredibly, What's Next does all this by taking up 70% fewer pixels on screen, making for a streamlined, less cluttered user experience to boot.
Moreover, it's optimized to run perfectly alongside Mediavine's new Universal Player, creating an experience that's both optimized and unobtrusive: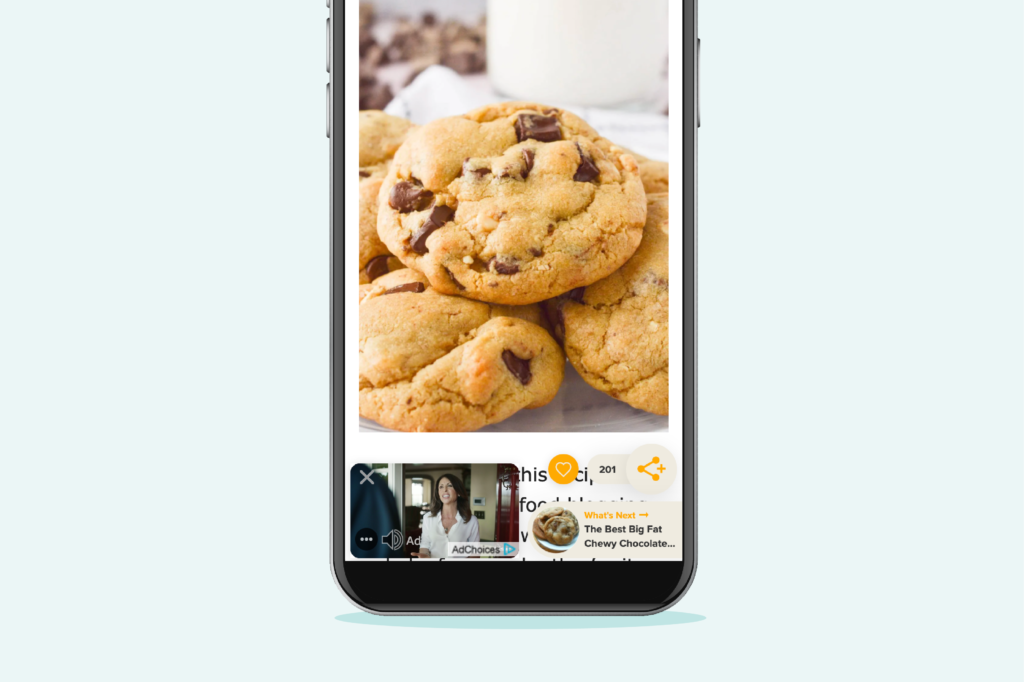 But, if you're still running the Mediavine Video Player, we still love you too! Here's a preview of What's Next running in compact mode next to the Video Player: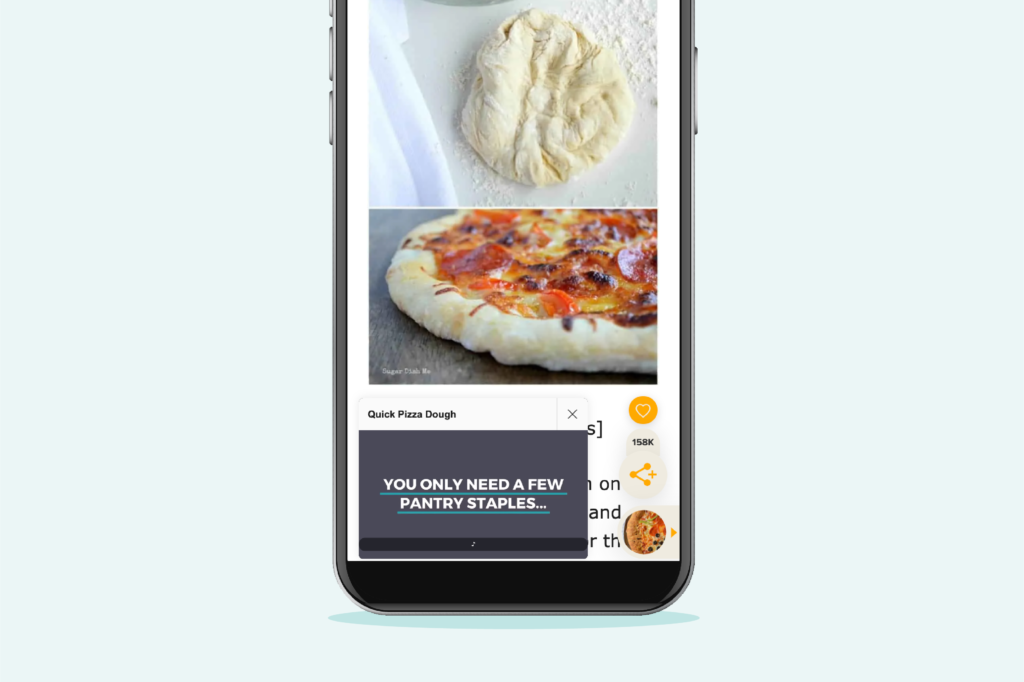 When is This Coming? What Do I Need to Do?
Given its significantly better performance, not to mention improved look and feel, What's Next will officially replace the Mobile Carousel on September 29, 2021.
If you're currently running the carousel on mobile, we will enable What's Next automatically for you.
If you don't wish to run What's Next, you should opt out of the carousel.
Please keep in mind that this is why Grow is in beta. You're watching the evolution of Grow in real time as we strive to optimize it and help you … well, grow.
On a side note, stay tuned for Grow Labs (coming soon!) where publishers can participate in even more tests to help us improve Grow and your websites.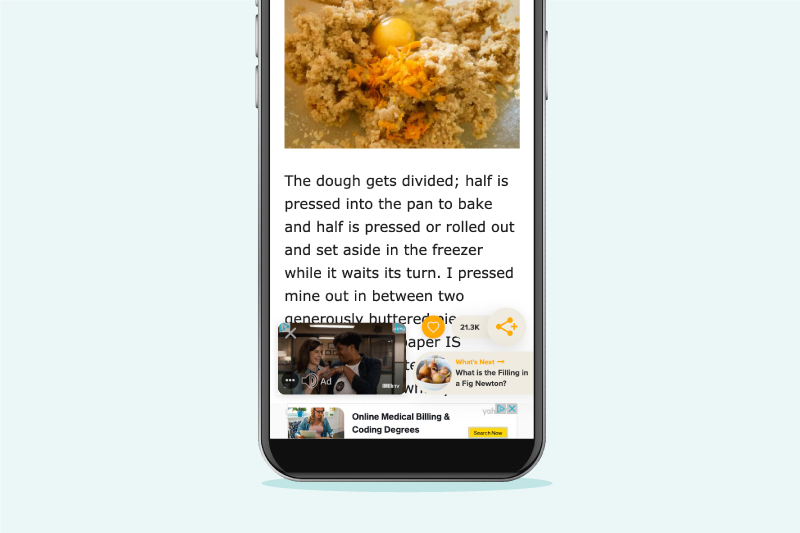 What About Desktop?
The carousel still performs well on desktop traffic, given the larger screen real estate available, so the carousel will remain for desktop users at this time.
What's Next is a mobile solution only for now.
That said, we strongly encourage you to enable the inline widget for Recommended Content. This produces the highest CTR by a wide margin, and will have the largest impact on your traffic.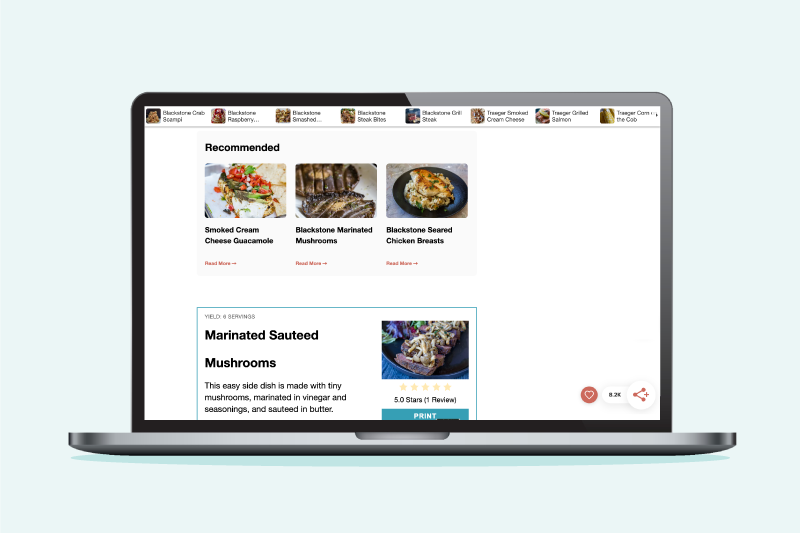 If you haven't enabled the inline widget for Recommended Content, switch tabs to your Grow Publisher Portal immediately and do so. We'll wait. When you come back, you can read about:
What's Next for the Mobile Carousel
See what we did there? Pretty proud of that one. Anyway, as you probably guessed, this is the end of the Mobile Carousel as you know it right now.
Most mobile users look to the top of the screen for website navigation, but not for the next piece of content they might be interested in.
That's why What's Next lives at the bottom right.
That top-of-screen real estate remains important and valuable, but content recommendation on mobile devices performs better elsewhere. Simple as that.
We're exploring better ways to optimize that section, whether it's with Grow or Trellis or both. We promise something good is coming!
In an ideal world, future innovations along these lines will come to desktop users, as well, for a better carousel experience all around.
It's not goodbye; it's just see you later, Mobile Carousel.