When you first sit down to write a blog post, what are your goals? For Mediavine, with our owned and operated websites, one of our primary goals is to keep the reader on our site and clicking around to other posts.
Offering readers links to additional content they'll love is a great way to keep them on our websites (being served ads and making us money), but how do we determine what to show them? Are we just offering posts that are similar to the one they're currently reading or can we dig deeper with machine learning and really serve them recommendations that entice them to stick around?
That's the difference between Recommended Content and Related Content, in a nutshell, and today we're here to discuss this in more detail.
Recommended Content is vastly superior in terms of performance. Let's break down why.
Leif Lessons
Related Content and Recommended Content are different things.
Recommended Content, which Grow provides, uses machine learning for more personalized and effective suggestions.
Recommended Content is light years better for website growth.
Grow uses Recommended Content. Most blogs use related.
If you're running Grow, consider running the Recommended Content Inline Content Widget, as its performance is best for increasing your click-through rates.
What is Recommended Content?
Grow uses AI and machine learning to populate its Recommended Content widgets with items the user is most likely to click on based on the page they're browsing.
If a user is logged in, Recommended Content encourages readers to view personalized recommendations; the intelligence powering those recommendations is based on what they have interacted with before (items they've favorited, shared and clicked on) from the recommendation widgets.
If a user isn't logged in (and most won't be), the Recommended Content widgets will show content that users will most likely want to see based on the behavior of other users who read the same article.
Basically, the Recommended Content engine has to "test" different content to see what users are most likely to click on. Over time and the recommendations will get better and better as it learns what your users prefer and how to optimize for better click-through rates (CTRs).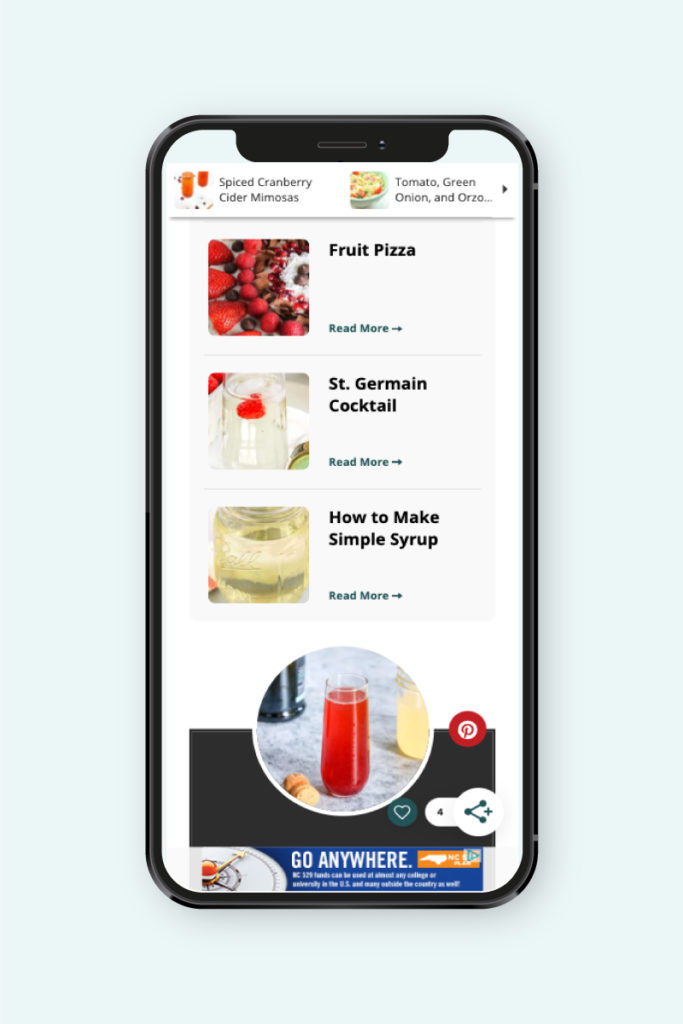 How is That Different Than Related Content?
Related content, by contrast, is content related to the post that the reader is currently viewing.
It's not content recommended for that user.
This may sound like a minor difference, but it's quite significant.
Sometimes, posts that show up in the Recommended Content widgets can be of a "related" nature to tags or categories but more often than not, it is much smarter.
Due to the nature of machine learning, the Grow Recommended Content widgets will ultimately generate many more clicks based on logged in users' preferences or general audience behavior.
Even if the recommendations may feel less relevant to the posts you're seeing them on at first glance, that doesn't mean it won't be much more effective. Trust the AI.
Recommended Content is Better Than Related Content
I said what I said, and I'm sticking to it.
Again, Recommended Content relies on information about what your users have consumed in order to carefully recommend articles that the reader might be inclined to click on.
Related content, which is found on most blogs, does not.
With Related Content, you're simply seeing material related to what's on that page. (If you're perusing a cake recipe, it will show other cake recipes, and that's pretty much it.)
Put another way, Recommended Content goes beyond the scope of any one page; the widgets' suggestions are solely based on what readers have interacted with in the past.
It's a broader, smarter and more effective approach.
How We've Improved Recommended Content
Among our recent improvements to Recommended Content is removing the caching of recommendations. This vastly improved the click-through rate on inline content recommendations.
We saw a 47-75% (!) increase in CTRs after making this change. Of course, this is only good news for you if you are running the inline content widget.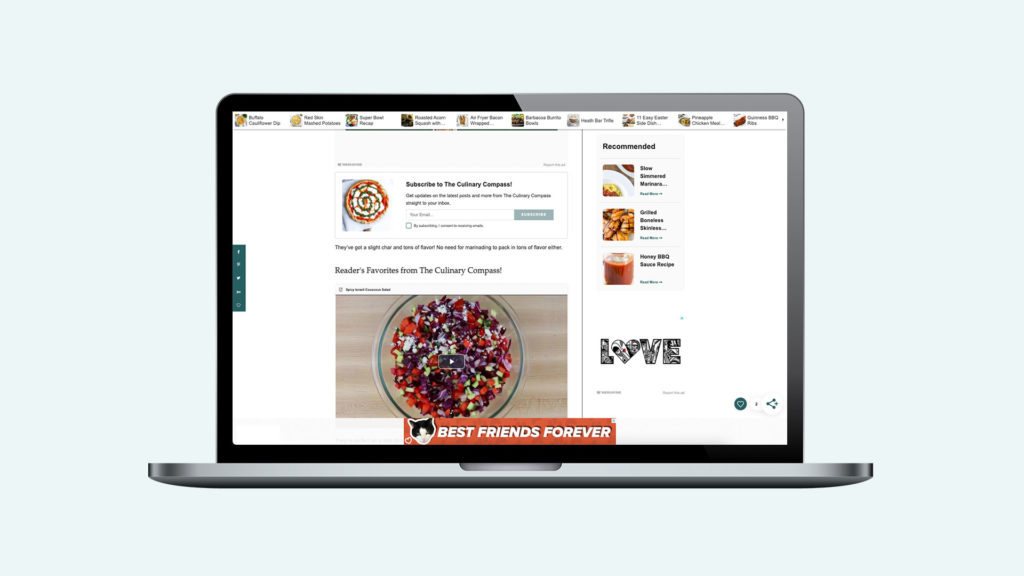 Are You Running Inline Content Recommendations Yet?
If the answer is no, next question:
Did you see those numbers above?
The inline content widget for Recommendations is by far the most well-optimized placement of the three options (in the sidebar, or the header carousel). With results like a 47-75% increase, we're here to urge you to give the inline content widget a try if you haven't already.
The best way to make sure you're recommending the right things to the right readers is to give the Recommended Content engine more time to get to know your site.
A reader looking for a specific post for gluten-free brownies might be interested in gluten-free baking tips, but they might also be interested in a completely unrelated recipe.
Machine learning will figure this out, but it can take awhile to fire on all cylinders. Over time, the recommendations will be better and better as it learns your audience!
Enable and Optimize Grow's Recommended Content Abilities Today
At the risk of repeating ourselves, what are you waiting for? Please consider enabling the inline content widget.
While we're really excited about the inline content widget, don't forget that the header carousel — with the Always On feature that increases clicks by 30% — is available in your Dashboard now!
Coming Soon to Grow's Recommended Content
Recommended Content Themes – If you're not in love with the current layout, never fear, we've got choices coming soon!
Recommended Content Exclusions – We heard you! You want to exclude specific posts from your Recommended Content and we agree that it's important. So we're working on this feature right now.
Keep an eye out for updates for these projects as you know we'll have a blog post once these features are live!