Are you ready for some more 90's puns and a new Grow feature? I know I am!
Please let me introduce you to the Subscribe Action Pack, a new way for you to collect subscribers using Grow.
The Subscribe Action Pack is a collection of calls to action that prompt a user to subscribe to your newsletter list. These prompts display when a reader on your site performs a specific action that creates a natural opportunity to invite them to subscribe.
Each action has slightly different messaging, depending on the reader's activity, with a suggestion that the reader subscribe to get new content sent straight to their inbox.
Whether you're new to Grow or one of our regulars, Subscribe Action Pack is enabled by default once you enable Spotlight Subscribe on your site. If you do not enable Spotlight Subscribe, the feature is automatically disabled.
How's that for an easy button!
Here are the various Subscribe calls-to-action that readers will see as they interact with Grow on your site:
Favoriting a Post
When a logged-in reader clicks the heart button on the main Grow widget, they will be prompted to subscribe to that site's newsletter.
There are three ways to generate this Subscribe call to action (CTA) to display while a reader is logged into Grow.
The heart button on the main Grow Widget.
The Save button in your Recipe Card (we support Create, WPRM, and Tasty).
The Save button in Grow Social (available in all Social Share Toolkits).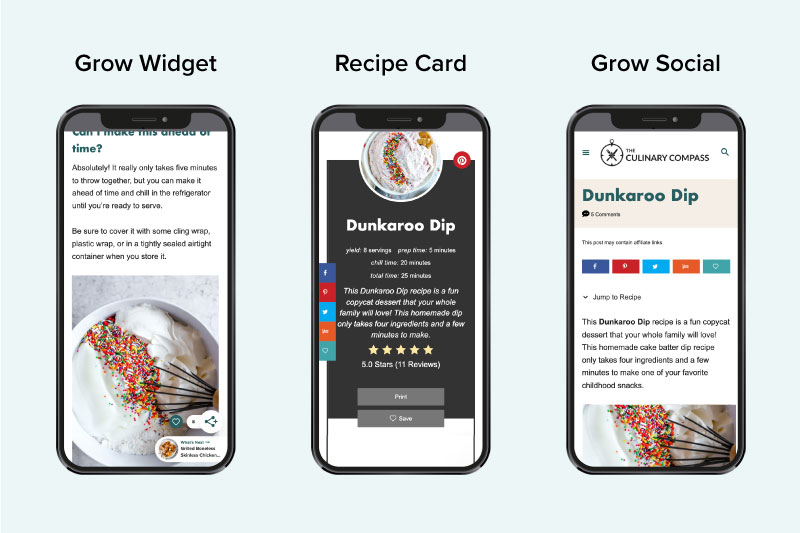 Logging Into Grow
A reader will see a subscribe CTA after a reader logs into Grow from your site.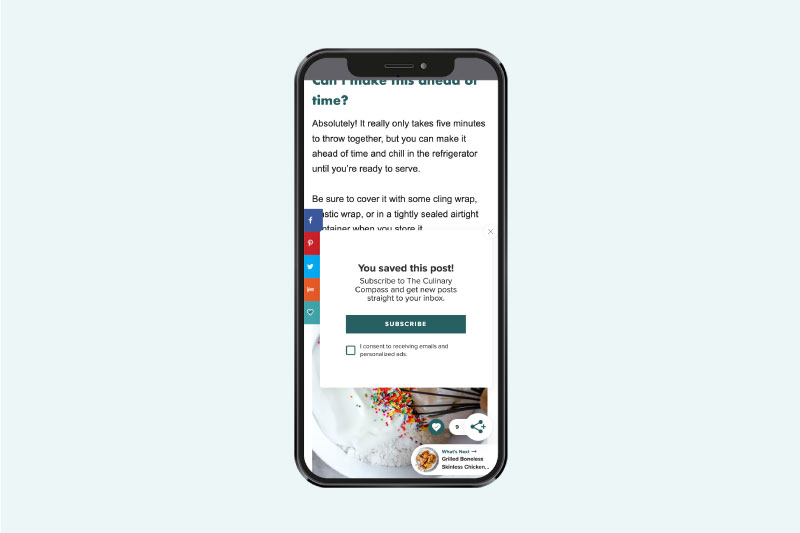 Signing Up For Grow
This CTA displays when a logged-out reader or new user signs up for Grow on your site via the Grow widget.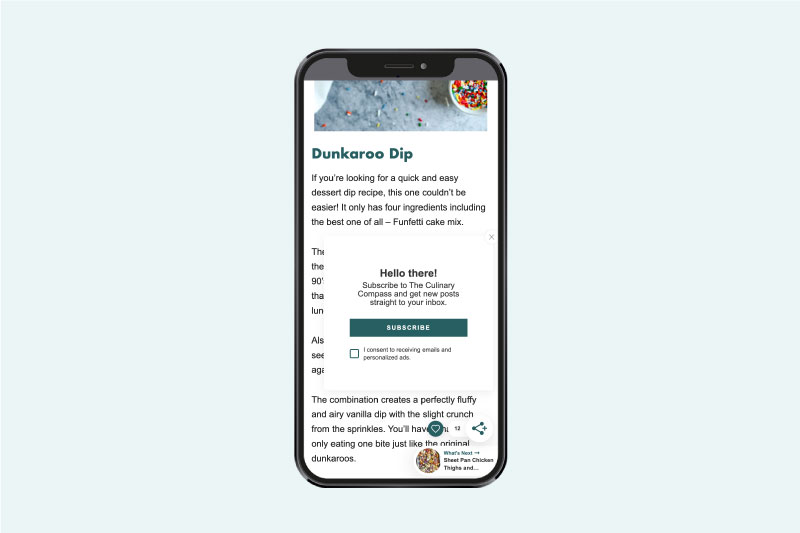 Does it work with Zapier or Direct ESP Integrations?
Of course, it does! You're able to connect the Subscribe Action Pack by source and select your application of choice to be the action. Check out this help article for all the how-to goodness.
Once we launch our first direct integration — spoiler alert: if you haven't heard already, ConvertKit is coming and will be our first ESP integration! — you'll also be able to add a subscriber directly into your tags, forms, and sequences.
Turn it on today!
If you've been using Grow for a while and you want to get more subscribers, head to your Grow Publisher Portal to turn Subscribe Action Pack on and continue to build your email list!